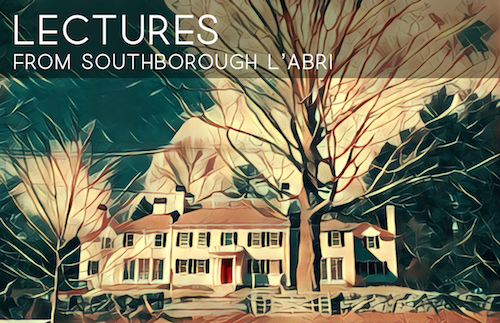 The Table Is Laid (A Hymn)
by Ben Keyes
Southborough L'Abri, 2020
'The Table is Laid' is a hymn that I have been trying to finish writing for a long time. I am not convinced that it is quite done, but I thought I would offer it anyway in hopes that it might be an encouragement. The hymn is a prayer both of longing and of hope. The world is in desperate need of Christ's coming and every day we see brokenness that is not yet mended. But we also stand in a place of confidence in light of the battle already won be God. Ultimately the image of the table is our great hope- a feast at which each of us is truly expected!
The Copyright for all material on the podcast is held by L'Abri Fellowship. We ask that you respect this by not publishing the material in full or in part in any format or post it on a website without seeking prior permission from L'Abri Fellowship. ©Southborough L'Abri 2019.
The Table is Laid
We seek the Lord Christ
With faith that is dim
And hearts that half long
To stray away from Him
         But the conquering King   
        holds the bruised and bent reed
        And the flickering wick
        He will fan into flame.   
 
                                                  …We need you O Christ
                                            The world brims with hate.
                                            The sickness, the strife
                                            Your church does not escape
                                            May your children rise,
                                            In the power of your love
                                            In a world ripped apart,
                                            But made one by your blood, and unite.
We love you O Christ
For what you have done
The defeat that you sought
And the victory you won
            So that God's enemies
            Might abandon that fight-
            O children of Heav'n,
            Peace is your birthright…..  
                                  Our brother, your son
                                  Has forged us this place,
                                  In Your family O God.
                                  We can long for your face
                                                 We approach Your great throne
                                                        Yet walk by your side
                                                        All wrongs they are known
                                                        But in Christ swept aside
                                                                    And the chairs are pulled back
                                                                    And each one bears a name:
                                                                    Of a child of God.
                                                                    O the table is laid.