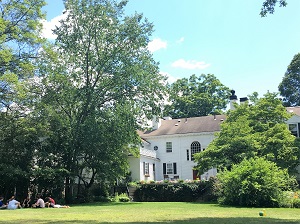 A lecture given by Dave Friedrich at Southborough L'Abri on June 8th 2018. For more information, visit www.labri.org/mass and for more L'Abri lectures, visit the L'Abri Ideas Library.
Beneath and Beyond the Sun: A Brief History of The Good Life

In his book, A Secular Age, philosopher Charles Taylor claims that, for millennia, very few people could imagine the good life apart from a transcendent reality. Now many people can. How did this happen? What challenges and opportunities does this bring? And just where is the good life to be found?
The Copyright for all material on the podcast is held by L'Abri Fellowship. We ask that you respect this by not publishing the material in full or in part in any format or post it on a website without seeking prior permission from L'Abri Fellowship. ©Southborough L'Abri 2018